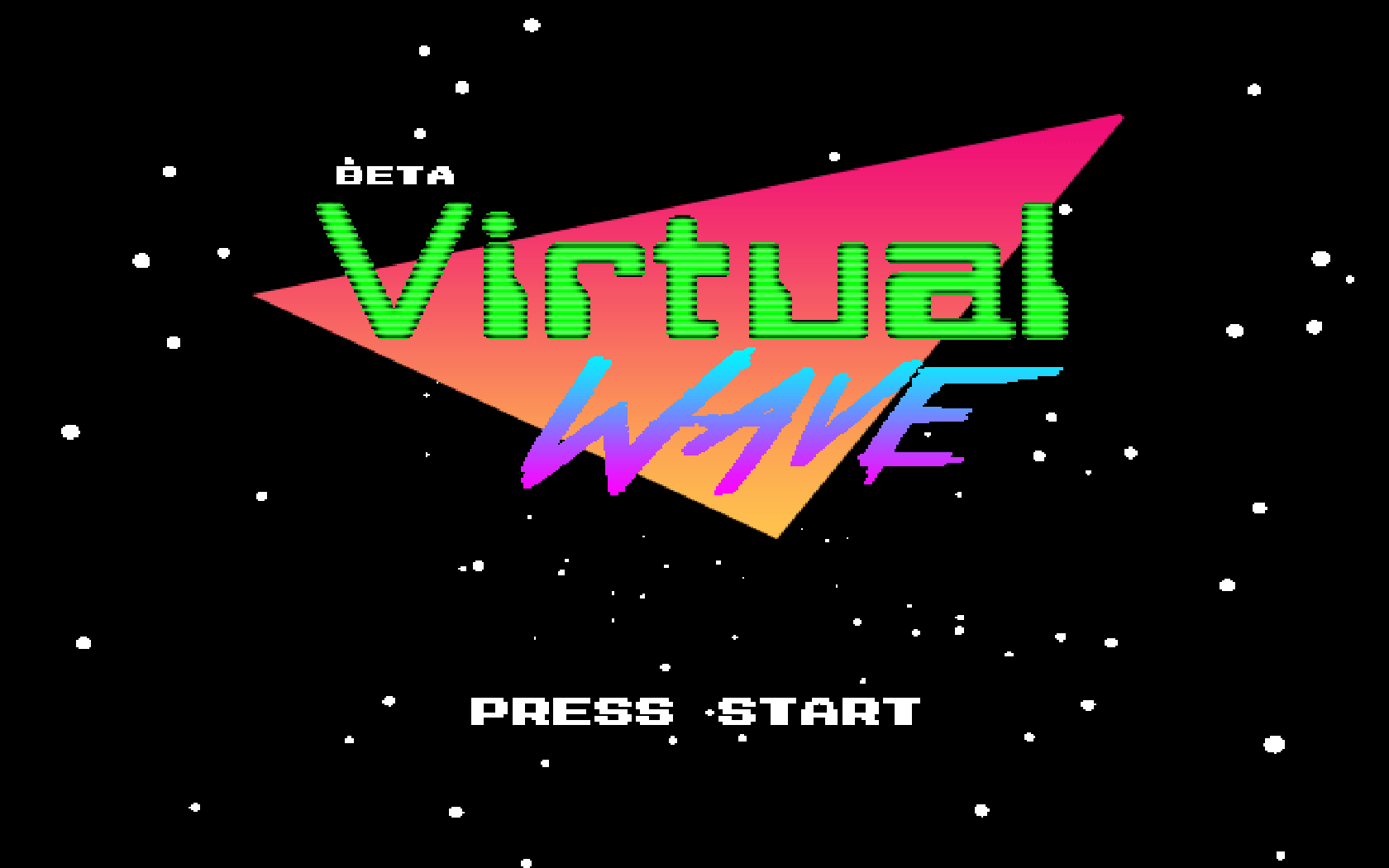 Virtual Wave
A downloadable game for Windows and macOS
(Update 2/16/2019):
Virtual Wave is currently finalized Demo. A whole bunch of new features have been added including Enemies, Levels, Weapons, Adjustable Settings, Status Ailments, ect. Comment issues you might have below or email me at: FoxyPandaEDM@yahoo.com
Check out the Steam Store Page!


Story
The year is 1985, you are a programmer working on the cutting edge of virtual reality and artificial intelligence. After tampering with your homemade A.I.'s moral code, it hacked into your virtual reality world and threatens to release all of it's minions into the real world. You must now enter into the virtual world you created to stop your A.I. before it is too late.
About
I originally created this engine back in 2010 during my senior year of high school for my programming independent study project. Since then I have added a number of different features and completely polished the engine to be almost unrecognizable from my original high school demo. Sometime March 2017 I will be releasing the game on Steam Greenlight in hopes to be approved for the Steam marketplace, be sure to keep in touch about what happens next with Virtual Wave!

Download
Click download now to get access to the following files:
Virtual Wave (Demo PC/Mac).zip
22 MB
Comments
Log in with itch.io to leave a comment.
omg this game is amazing idk why people say its so hard i made it to the second level aka the lava level and yes then it got hard but all in all you just need to find a good strategy and you can survive super long and yes i know this game has been out for a while but i hope you continue on it because i feel this game is just so much fun its got that nostalgic feeling when i play it and i love it so much so like i said i hope you keep up with this game cuz im gonna be playing it for a long time to see if i can beat the game fully!!!
oh I'm still working on it ;)
Check My Twitter for more updates as my project develops. I plan to release this on Steam hopefully before the winter of this year. I've added so many new things; Weapons, Enemies, Levels, Music, Player Statuses, Items, ect. plus it's been completely reprogrammed to be way more efficient than before.

Awesome, although really hard. Voted on greenlight, good luck!
Fascinating. But hard. So very hard.
Thanks for playing and uploading a clip! I plan on adding more features to make jumping and dodging enemy attacks easier, currently it only works properly for the enemy projectiles. Stay tuned for the next update ♥ヾ(๑❛ ▿ ◠๑ )